---
All the Features. One Low Price.
---
Avoid getting trapped in a long-term contract only to discover missing critical features that cost extra. Whether hosting your company website or providing rock-solid web hosting for your clients, PSI delivers great value and service.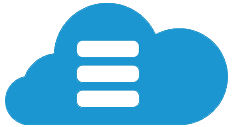 ---
---
Full-Service Web Hosting @ $9.99 Monthly*
---
Standard Features Included
cPanel
Dedicated hosting
Free Secure Socket Layer (SSL) Certificates
99.9% uptime guarantee
Unlimited monitored bandwidth
Hacker threat security protection
Site backup and restore
Free WordPress site installation
Migration support
100% Migration Support
Site transfer from current host
Help transferring domain ownership
Repointing your domain
---
Domain Name Registration
Complete your domain name registration here to park it directly on PDI's dedicated name server (DNS).
.com for $15 per year
.ca for $19 per year
---
eMail/Web Hosting Combo Packages
PSI Networks helps you claim your place in cyberspace quickly, affordably and securely with fully supported website and email hosting combo packages starting at only $19.99 per month.
---
Call PSI Today
Call 613-747-5018 today to sign-up for full-serice website hosting complete with free Wordpress installation, site migration, and more. We're here to help.
---
---
---